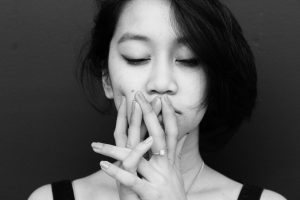 Finding out you're pregnant can come as quite a shock and can bring about feelings of fear and anxiety. If that's you, it's important to know you're not alone and there is help available to you during this time!
Some of the questions we receive here at The Hope Clinic are related to the costs of each pregnancy option, especially when it comes to abortion.

Today on the blog, we're discussing some of these confusing topics, including the costs associated with abortion, whether insurance covers the procedure, and how to go about accessing quality pregnancy healthcare in the face of an unplanned pregnancy.
Will Indiana Medicaid Pay for Abortion?

The state of Indiana does not allow for public funds to cover abortion, aside from procedures that are "necessary to prevent grave, long-lasting damage to the woman's physical health."1
Therefore, women seeking abortion care in the state of Indiana will be required to pay out-of-pocket for the costs related to abortion.
How much does an abortion cost?

The cost of acquiring an abortion without insurance depends on how far along you are in your pregnancy.

According to the Guttmacher Institute, the average cost of abortions acquired during each trimester are as follows:
first-trimester abortions = $508

second-trimester abortions = $1,195

late-term abortions = $3,000 or more

What other costs should I know about?

Like any medical procedure, abortions can be accompanied by unexpected fees and costs. It's important to prepare for worst-case scenarios as you budget, including possible care needed in the case of serious complications.

Some additional costs to consider include:
Emergency surgery and care in case of complications related to abortion 

Additional medications

Pre-abortion screenings (ultrasound, pregnancy testing, and STD testing)

Accommodations if travel is required to access abortion care

Lost income due to time off from work for surgery and/or recovery

Are there free abortions in my area?

While it's unlikely you will find a free abortion in your area, you still have options!

If you're looking for affordable pregnancy healthcare, The Hope Clinic is here to help! We provide no-cost services like pregnancy testing, ultrasound scans, and more!