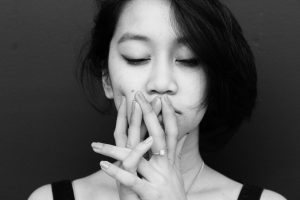 Think you might be pregnant? Knowing when and how to take a pregnancy test can add stress and anxiety to an already stressful situation, but thankfully, The Hope Clinic is here to help!  
Today, we're diving into pregnancy test best practices — how long to wait to take a test, how to get the most accurate results, and what to do if you find out you're pregnant!
Signs of Pregnancy
The female body is complex and ever-changing, which can sometimes make it hard to identify if you're pregnant or just experiencing hormonal changes from lifestyle alterations or other health conditions.
If you have regular cycles each month, a missed period is the most telling sign of pregnancy.
However, here are a few other symptoms to be aware of if you think you may be pregnant, including:
breast tenderness

headaches

exhaustion

nausea

vomiting

new food cravings

sensitivity to smells

mood swings
As we said, the occurrence of these symptoms could be a result of another hormonal change or health condition. If you miss a period and have any of the above symptoms, we recommend taking a pregnancy test.
How long after sex should I wait to take a pregnancy test? 
Whether you're hoping for a positive or negative result, waiting to take a pregnancy test can be extremely stressful. However, in order to receive an accurate result, it's recommended you wait at least one week until after your missed period.
While some tests might advertise "early detection," you may still receive a false negative, so it's best to wait until your body has developed detectable levels of the pregnancy hormone (hCG) needed to identify pregnancy.
How to get the most accurate results for your pregnancy test
You've waited until a week after your missed period, but now what? It's also recommended you take the following steps to ensure the most accurate results:
Take the test first thing in the morning

Do not drink any liquid or urinate before taking the test

Follow all of the instructions carefully
For the most accurate results and an immediate medical consultation following your test, visit The Hope Clinic for free lab-quality pregnancy testing today!
I'm pregnant – What's Next? 
If you weren't planning on getting pregnant, a positive pregnancy test can be accompanied by feelings of fear and worry, but it's important to remember you're not alone!
Before you make a decision for your pregnancy, we recommend confirming the age, location, and viability of your pregnancy through a free ultrasound at The Hope Clinic. Our friendly staff of qualified healthcare professionals will walk you through your results, discuss your options with you, and point you to helpful resources available to you during this time.