COVID-19 seems to have crept its way into every corner of life, while still leaving much to be learned about how it might impact certain things like pregnancy.

There's one thing that's for sure, COVID-19 seems to make stressful situations even more anxiety-ridden. If you're pregnant and wondering how COVID-19 might impact you during this time, you're in the right place.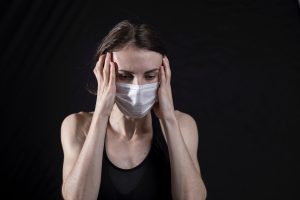 In this blog, we'll be discussing how COVID-19 may affect your health, the health and safety of your pregnancy, your pregnancy options, and your ability to access quality healthcare. 
Risks of COVID-19 during pregnancy
While COVID-19 sometimes has few to no symptoms, it can, unfortunately, develop into a severe respiratory illness, especially for those with additional health conditions.
While studies have remained largely inconclusive regarding the effects of COVID-19 on pregnant women, pregnancy is considered a comorbidity that may increase the risk of COVID-19 in pregnant women.

Whether pregnant or not, the CDC recommends the following precautions to prevent getting sick from COVID-19:

Social distancing when possible

Avoiding those with symptoms of COVID-19

Wearing masks when necessary

Washing hands regularly 

Disinfecting surfaces
Contact your healthcare provider if you are pregnant and experiencing COVID-19 symptoms.
Staying healthy during pregnancy
Along with taking precautions against contracting COVID-19, it's important to focus on your general health and wellbeing while pregnant. Here are some steps to take to make sure you are staying healthy during this time: 
Keep up with recommended prenatal care appointments 

Eat healthily, stay active, and maintain a healthy weight (as recommended by your doctor)

Take recommended supplements 

Focus on rest and getting plenty of sleep

Cut out alcohol, nicotine, recreational drugs, and foods that commonly lead to food-borne illnesses 

Limit intake of caffeine 
Are you experiencing an unplanned pregnancy during COVID-19? There's help!
Unplanned pregnancies can bring feelings of fear, worry, shame, and anxiety. Whatever you're feeling during this time, we are here to help.
The Hope Clinic provides no-cost, lab-quality pregnancy testing, ultrasound scans, STD/STI testing, abortion pill reversal, and resources and information on all of your pregnancy options!

If you're feeling worried about the impact COVID-19 may have on your pregnancy or if COVID-19 has contributed to financial loss during this time, there's help available to you. The Hope Clinic will help you navigate your options and resources so that you feel confident as you make a choice for your pregnancy.
Schedule your free-of-charge appointment today!