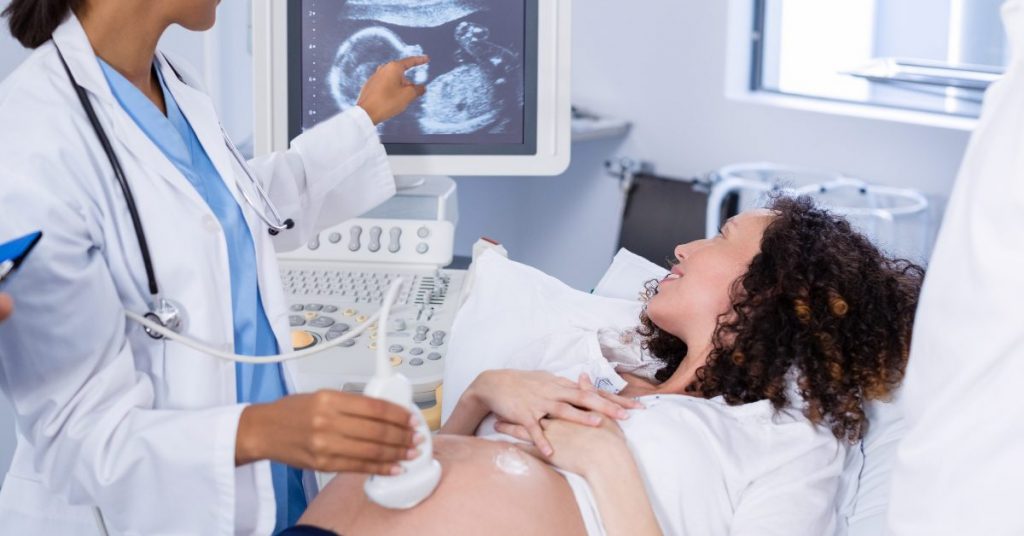 What exactly can a pregnancy center offer you?
Unless you've experienced an unplanned pregnancy before, you may not be aware of the amazing free resources available to you through your local pregnancy center.
Here are 5 important services your local pregnancy center can offer you today:
1. Lab-quality pregnancy testing
Avoid faulty at-home pregnancy tests and head to your local pregnancy center for free lab-quality, medical-grade pregnancy testing. Once you receive a positive pregnancy test, you'll receive guidance on next steps from a medical professional and answers to any questions you may have.
2. A confidential ultrasound scan
After receiving a positive pregnancy test, you'll have access to a free ultrasound. Whether you're considering parenting, adoption, or abortion, an ultrasound scan is an important part of understanding your options and gathering information about your pregnancy.
Your ultrasound will reveal the age of your pregnancy, along with its location, viability, and any health conditions you should be aware of. Each of these factors will help you make an informed and safe choice for your pregnancy.
3. STI testing
If you are sexually active, STI testing should be a crucial part of your routine healthcare screenings. If left untreated, STIs can lead to harmful, long-term health conditions, such as cancer, infertility, damage to internal organs, and more.
If you think you might be pregnant, it's especially important to receive STI testing, as STIs can be passed to your child, lead to birth defects, and, if you're considering abortion, cause serious abortion complications.
4. Counseling on all of your options
While pregnancy testing and an ultrasound will help reveal important information about your pregnancy, it can still be a challenge to know what's best for you. The staff at your local pregnancy clinic will be right there to walk through your options with you, explore any associated risks, and help you decide what's best for you and your future.
5. Helpful resources and referrals
In addition to medical services and options counseling, you'll also be provided with practical resources and referrals to help you feel empowered and supported in this new season. From adoption agency referrals to physical resources, we're here to help you during this time.
Visit The Hope Clinic today.
If you're experiencing an unplanned pregnancy and interested in the services offered through your local pregnancy clinic, we're here for you.
The Hope Clinic provides free of charge lab-quality pregnancy testing, ultrasound scans, STI testing, options counseling, resources and referrals, and more!
Ready to schedule your free appointment? Call us today!